I've been looking for an owl sweater for awhile now. Not just any old owl sweater either (hence my difficulty finding one), it has to be one that says "fun loving, yet mature and stylish" and not "i love obnoxiously cute things, in fact, if you look up you'll see a pink bow on my head band to match the ones on my shoes". Feel me? The inspiration is Burberry:
 And I think I've found a few contenders at a decent price point. First up is a sweater from Asos ($52.77). It is probably the more mature of the two, or at least as mature as you can get with a woodland creature on your sweater.
The second option is courtesy of Urban Outfitters ($59) and brings more of a homey, I-knit-this-myself vibe to the table.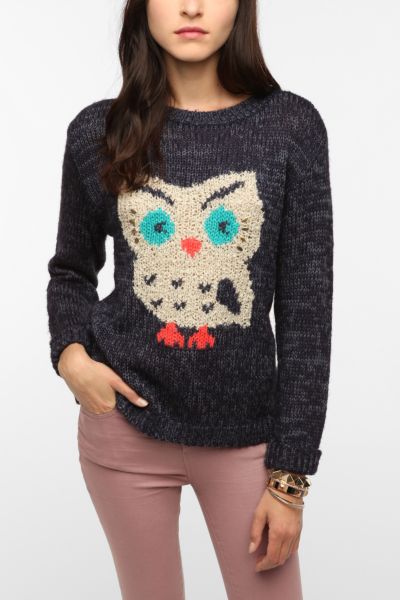 Which one do you think? Have you been searching for the perfect graphic sweater or tee lately? Did you find anything good? Thanks for reading and have a great day!